Intermediate English
Lesson 7 - Food
Vocabulary
On This Page
Food vocabulary in English
Other vocabulary
Irregular Verbs
Food in English
Instructions
Print the vocabulary list.
Translate the words. (Google Translation - http://translate.google.com/)
- or -
Look up the English definition. (Longman Dictionary - http://www.ldoceonline.com/)

Do the exercises below. Click on a word to hear the pronunciation.
Fruits and Vegetables in English
Practice
Select the correct answer.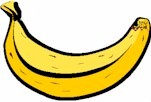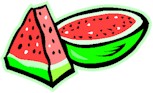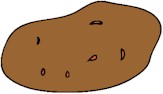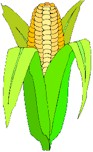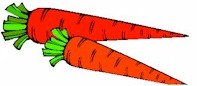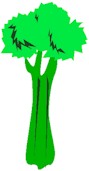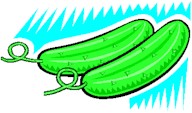 Drinks in English
milk
coffee
tea
water
juice
soda
wine
beer
Meats in English
beef
chicken
turkey
pork
fish
shrimp
Practice
Select the correct category of food (fruit, vegetable, drink, meat).
Other Foods
rice
bread
cereal
pasta
eggs
cheese
butter
nuts
beans
oil
Other Vocabulary
honey
either
grocery list
plenty
sauce
healthy
imagine
divide
section
grains
protein
larger
side dish
meal
according to
recommendation
cup
ounce
slice
at least
half
whole
fat
source
amount

Practice
Select the correct word.
Irregular Verbs in English
Here is the list of the irregular verbs from this lesson.
*We pronounce the past tense of this word the same as the present tense.
Practice
Write the sentences in the past tense. Some verbs from the previous lesson are reviewed in this practice exercise.
example
He - go to the party
Recommend Passport to English to your friends!
Click on NEXT to go to the next page in the lesson.