The Teachers' Lounge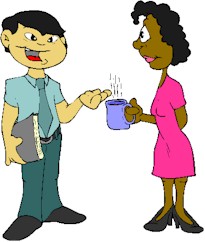 Use Passport to English in your school computer lab
or assign it as homework!
Select your students' level from the list below for
language focus lists and follow-up activities.
Link to Passport to English from your website
so students can easily find the lessons!
Visit my Teachers' Websites Online site (www.teacherswebsitesonline.com)
to learn how to create a website for your class.