Advanced English
Lesson 15 - Weather
Vocabulary
On This Page
Extreme weather vocabulary
Other vocabulary
Extreme Weather Vocabulary
Instructions
Print the vocabulary list.
Translate the words. (Google Translation - http://translate.google.com/)
- or -
Look up the English definition. (Longman Dictionary - http://www.ldoceonline.com/)

Do the exercises below. Click on a word to hear the pronunciation.
Practice
Select the correct word.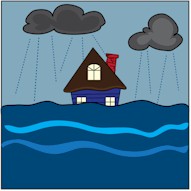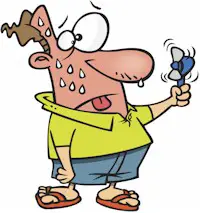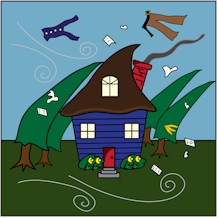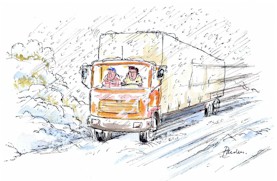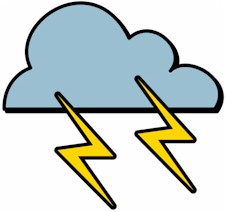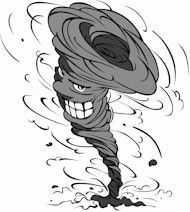 Other Vocabulary
crowded
supplies
run out
board up
pull together
minimize
drip
faucet
leak
appliance
irrigation
elevation
research
evacuate
route
storm shutters   
approach
straps
fasten
gutters
downspouts
reinforce
rotting
unplug
frigid
stock up
traction
driveway   
slip
fuel
fireplace
parched
wilting
waste
lather
mayor
gymnasium
rumbling
Practice
Select the correct word.
Recommend Passport to English to your friends!


The Use of the Comma in English
Click on NEXT to go to the next page in the lesson.