Intermediate English
Lesson 11 - Transportation
Vocabulary
On This Page
Car parts in English
Other vocabulary
Irregular Verbs
Car Parts in English
Instructions
Print the vocabulary list.
Translate the words. (Google Translation - http://translate.google.com/)
- or -
Look up the English definition. (Longman Dictionary - http://www.ldoceonline.com/)

Do the exercises below. Click on a word to hear the pronunciation.
Car Parts
Practice
Write the name of the car part.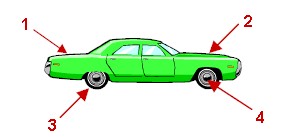 1.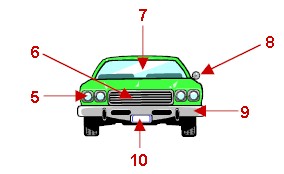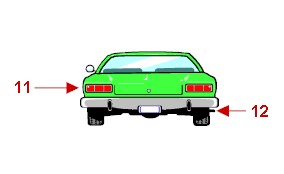 Inside the Car
seat belt
rearview mirror
steering wheel
speedometer
brake
clutch
gas pedal (accelerator)
dashboard
visor
glove compartment
vent
gear shift
emergency brake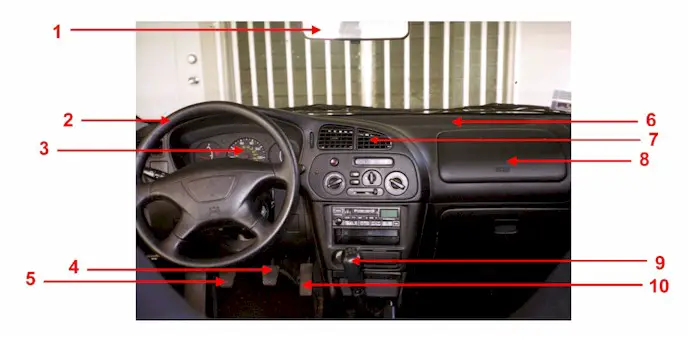 Practice
Write the names of the parts inside the car.
Instructions
Match the car part with the description.
Other Vocabulary
witness
fault
traffic light
crash
else
corner
newspaper
notice
struggle
blame
near
claim
sort
Irregular Verbs
Here is the list of the irregular verbs from this lesson.
Practice
Write the sentences in the past tense. Some verbs from the previous lesson are reviewed in this practice exercise.
example
He - go to the party
Recommend Passport to English to your friends!


The past continuous in English
Click on NEXT to go to the next page in the lesson.