Beginning English - Lesson 4 - Work
This page: Learn names of jobs in English.
Pages in this lesson: Vocabulary - Grammar - Listening - Dialogue - Reading - Pronunciation - Dictation - Game
Jobs in English
Instructions
Print the vocabulary list.
Translate the words. (Google Translation - http://translate.google.com/)
- or -
Look up the English definition. (Longman Dictionary - http://www.ldoceonline.com/)

Do the exercises below. Click on a word to hear the pronunciation.
Video
Watch the "The English Minute" video below for an introduction to the vocabulary. The English Minute (www.theenglishminute.com) is website designed for mobile phones that has short English lessons with videos.
Names of Jobs

accountant
architect
carpenter
cashier
dentist
doctor
engineer
lawyer
mail carrier
mechanic
nurse
photographer
police officer
reporter
salesperson
secretary
taxi driver
teacher
waiter/waitress 
Practice
Select the name of the job.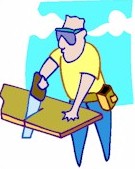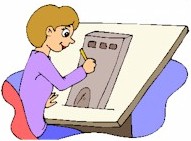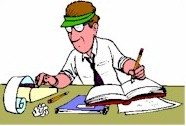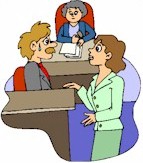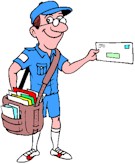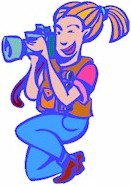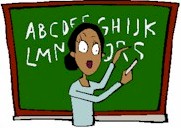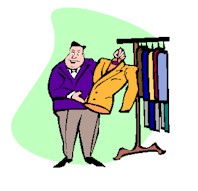 Ordinal Numbers in English
Video
Watch the "The English Minute" video below for an introduction to ordinal numbers.
Ordinal numbers are numbers used to describe order. In English we also use these numbers to say the date.   
The Rules
1) To change a number to an ordinal, we usually add -th to the end.
eleven - eleventh
2) With numbers that end in a "y" (like twenty, thirty, forty, etc.), change the "y" to "ieth."
twenty - twentieth
3) With numbers of two digits or more (except numbers below twenty), just change the last word to an ordinal.
21st - twenty first
32nd - thirty second
156 - one hundred and fifty sixth
4) The exceptions to the rules above are in red letters in the table below.
Practice
Write out the ordinal numbers.  
Example
1st
Days

Sunday
Monday
Tuesday
Wednesday
Thursday
Friday
Saturday

Months

January
February
March
April
May
June
July
August
September
October
November
December
Practice
Write the days in order without looking at the list above. When you finish, click on the CHECK button to check your answers. Don't forget that days of the week have to be capitalized in English. 
Practice
Write the months.
Example
the first month 
Dates in English
In the United States we say the month first, then the number of the day, and then the year. In Europe they say the number of the day first and then the month.
United States
1/2/01 - January 2, 2001

Europe
2/1/01 - 2 January, 2001 

 Verbs

close
cook
dance
design
do
drive
eat
fix
fly
give
go
help
make
open
plant
play
sell
serve
stay
study
take
teach
travel
type
use
walk
wash
watch
work
write

Other Vocabulary

about
after
airplane
all
amenity
as
bird
breakfast
car
chain
court
dinner
dishes
food
group
Guess what?
guest
Japan
job
lunch
main office
make sure
movie
night club
patient
picture
place
quality
Really?
room
sky
star
stay
teeth
thing
through
tour
tree
week
yard
zoo
Practice
Select the verb that makes sense in the sentence.
example
They  television.
Recommend Passport to English to your friends!
Beginning English - Lesson 4 - Work
Vocabulary - Grammar - Listening - Dialogue - Reading - Pronunciation - Dictation - Game