Intermediate English
Lesson 16 - The Future
Listening
On This Page
Listen to a dialog of two people talking about nanotechnology.
Identify the predictions they make about the future of nanotechnology.
English Listening Exercise
Nanotechnology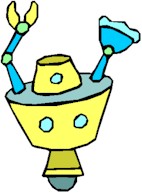 Instructions
Listen and select the predictions about the future that they make in the dialog. 
Recommend Passport to English to your friends!
Click on NEXT to go to the next page in the lesson.