Intermediate English
Lesson 13 - The City
Listening
On This Page
Listen to a dialog of two women talking about a vacation.
Identify what happened to each person.
English Listening Exercise
California Vacation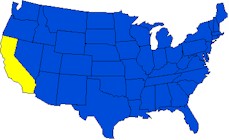 Instructions
Listen and answer the questions with True or False.
Recommend Passport to English to your friends!
Click on NEXT to go to the next page in the lesson.