Advanced English
Lesson 1 - Greetings
Listening
On This Page
Listen to a phone conversation between two old friends.
Answer listening comprehension questions.
English Listening Exercise
The Phone Conversation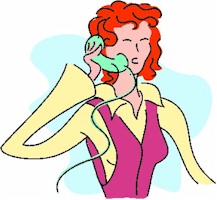 Instructions
Read the questions below and then listen to the dialog. Select the correct answers to the questions and click on CHECK.
Recommend Passport to English to your friends!
Click on NEXT to go to the next page in the lesson.