Beginning English - Lesson 4 - Work
This page: Listen to a dialogue about a woman describing her new job in English.
Pages in this lesson: Vocabulary - Grammar - Listening - Dialogue - Reading - Pronunciation - Dictation - Game
"The New Job"
Listening Exercise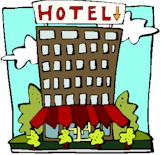 Instructions
Read the questions below.
Listen to the dialogue.
Select "True" or "False" to answer the questions.
Click on the CHECK button to check your answers.
Recommend Passport to English to your friends!
Beginning English - Lesson 4 - Work
Vocabulary - Grammar - Listening - Dialogue - Reading - Pronunciation - Dictation - Game
Learn English with live lessons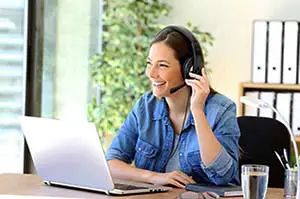 Live private lessons with italki, sponsor of Passport to English
Professional teachers with teaching experience
Free practice with other students in the italki community
Lessons for adults and children
Language tests to determine your level
Bonus 10 dollars (USD) in italki credits for Passport to English students when making their first purchase via the link below.
https://go.italki.com/passporttoenglish
Passport to English receives a commission from italki that allows us to continue offering our lessons free of charge to all students.