Beginning English - Lesson 5 - Family
This page: Read and listen to a dialogue of a woman describing pictures of her family in English.
Pages in this lesson: Vocabulary - Grammar - Listening - Dialogue - Reading - Pronunciation - Dictation - Game
"Martha's Family"
Dialogue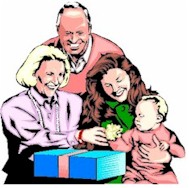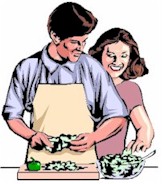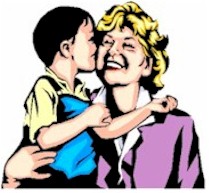 Dialogue
Read the dialogue below.
A - Do you want to see pictures of my family?
B - Oh. Hi Martha. Yeah, of course!  Oh.  Who is the baby?
A - That's my daughter.  Her name is Ericka.  This picture is from her first birthday.
B - Oh.  She's cute.  Who are the other people in the picture?
A - Of course, that's me in the green dress.  The other people are my parents.  My mother's name is Wilma and my father's name is Ed.
A - Here's another picture.
B - I recognize you but who's the man.
A - That's my husband Carl.  He's a great cook.
B - My husband's a terrible cook.
A - Here's another picture.
B - Who's that?
A - That's my sister Wanda and my nephew Tommy.
B - Those are nice pictures.  Do you want to see my pictures?
A - Sure!
Practice
Write the words in order to form sentences.  
Recommend Passport to English to your friends!


Reading Comprehension Exercise
Beginning English - Lesson 5 - Family
Vocabulary - Grammar - Listening - Dialogue - Reading - Pronunciation - Dictation - Game
Learn English with live lessons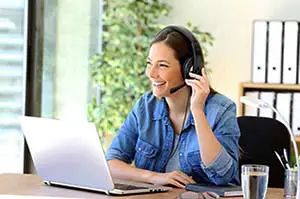 Live private lessons with italki, sponsor of Passport to English
Professional teachers with teaching experience
Free practice with other students in the italki community
Lessons for adults and children
Language tests to determine your level
Bonus 10 dollars (USD) in italki credits for Passport to English students when making their first purchase via the link below.
https://go.italki.com/passporttoenglish
Passport to English receives a commission from italki that allows us to continue offering our lessons free of charge to all students.