Beginning English - Lesson 8 - Clothes
This page: Listen to and read descriptions of clothes in a fashion show in English.
Pages in this lesson: Vocabulary - Grammar - Listening - Dialogue - Reading - Pronunciation - Dictation - Game
"The Fashion Show"
Read the fashion show below.

Ladies and Gentlemen, welcome to our fashion show. Here comes our first model. Julie is wearing a lovely pink blouse and blue pants. She's also wearing black shoes. Thank you, Julie.

Our next model is Ted. Ted's wearing a blue suit with a black tie. He's also wearing a white shirt and black shoes. Thank you, Ted.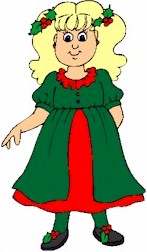 And here's Jenny with our fashions for children. She's wearing a red and green Christmas dress and black shoes. Thank you Jenny. You look great.
Practice
Write the words in order to form sentences.  
Recommend Passport to English to your friends!


Reading Comprehension Exercise
Beginning English - Lesson 8 - Clothes
Vocabulary - Grammar - Listening - Dialogue - Reading - Pronunciation - Dictation - Game