Learn English Online for Free!
Click on your English level
Si hablas español, estudia estas lecciones en www.inglesmundial.com.
Passport to English has beginning, intermediate, and advanced level English lessons that are FREE. Each lesson in the course has . . .
A vocabulary page with audio to hear the pronunciation of the words
A grammar page with interactive exercises that are corrected by the computer
A listening comprehension page to practice with hearing and understanding spoken English
A dialogue page with audio of native English speakers
A reading page with comprehension exercises
A pronunciation, spelling, or expressions page (depending on the level)
A dictation page to practice with oral comprehension and spelling
A game to review the material from the lesson
Read information about studying English abroad. Look up a word in one of the dictionaries. English teachers can find language focus lists and activities to do in their classroom in our Teacher's Lounge.
Visit our other websites!
www.theenglishminute.com
Short English lessons to study on your mobile phone or tablet
www.inglesmundial.com
Cursos de inglés online
www.bilingualkiddos.com
Information and resources for raising bilingual children
www.mealkitinfo.com
Meal kit program reviews
Learn English with live lessons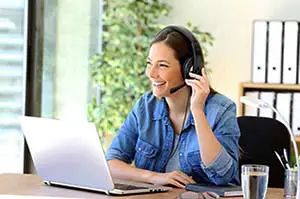 Live private lessons with italki, sponsor of Passport to English
Professional teachers with teaching experience
Free practice with other students in the italki community
Lessons for adults and children
Language tests to determine your level
Bonus 10 dollars (USD) in italki credits for Passport to English students when making their first purchase via the link below.
https://go.italki.com/passporttoenglish
Passport to English receives a commission from italki that allows us to continue offering our lessons free of charge to all students.